The world's best climbers and the Olympic gold medallist at the Kranj World Cup
This year, Kranj will host its 25th climbing World Cup event. The world's best climbers, including the Olympic gold medallist Janja Garnbret, will compete at the Zlato Polje Sports Hall on 3rd and 4th September.

After a year off, Kranj's Zlato Polje Sports Hall will once again host a climbing World Cup event, which is organized by the
Alpine Association of Slovenia
and the
International Federation of Sport Climbing
. Kranj has the longest history of all World Cup stops and is also one of the most popular competitions of the season.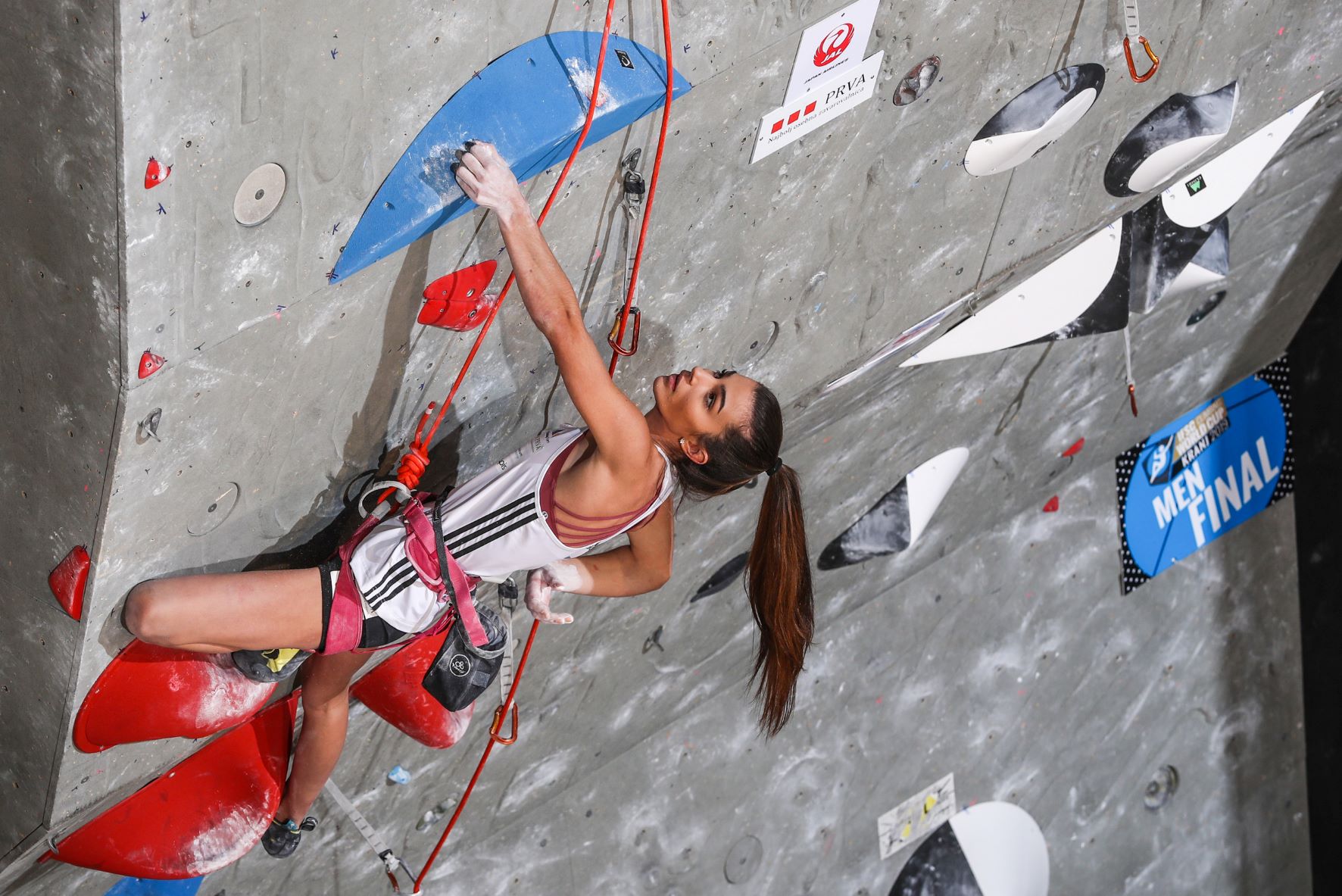 Lučka Rakovec (Photo: Stanko Gruden)


Kranj has been hosting World Cup events since 1996 when the climbing wall of the Zlato Polje Sports Hall was first built. 152 men and women from 24 countries took part in that historic event. For the last couple of years, the finals of the Kranj competition have had live coverage by the Slovenian national television, which gives this event a special place among all the World Cup venues. Another notable feature is that for as many as 25 years, the head of the event has been
Tomo Česen
, a world-class alpinist, sport climber, mountain guide, and former sport climbing trainer. "
There have been many moments in all these years when my heart was racing with excitement. Martina Čufar's first win is still fresh in my mind. The venue was packed and everyone was cheering her on. We haven't had an atmosphere like that ever since. I hope that this year the mood will be similar, especially with Janja Garnbret competing. I know that the other girls and boys can win a medal as well, which makes me really excited about this year's event
."
There's no doubt that
Janja Garnbret
is one of a kind, but the Slovenian climbing team has many other athletes capable of competing with the best, which they've already proven with regular appearances in world cup finals.
Lučka Rakovec
, who finished third in Kranj in 2019, will be competing alongside Janja Garnbret, as well as
Mia Krampl
, who just came back from the Olympics, and
Vita Lukan
, who is currently ranked third in the lead climbing overall World Cup standings. Slovenia's women team will be rounded up by
Tjaša Slemenšek, Lucija Tarkuš, Lana Skušek, Katja Debevec, Sara Čopar,
and
Liza Novak
.
The men's team will consist of
Luka Potočar
, who's been having an excellent season so far,
Domen Škofic, Martin Bergant, Milan Preskar, Anže Peharc, Žiga Zajc, Andrej Polak, Timotej Romšak,
and
Lovro Črep.
Tickets


Tickets for the event will be available from 19th August at
Eventim
, Alpine Association of Slovenia's webstore, and Alpine Association of Slovenia's Head Office.
The qualification round, which will take place on Friday, will be free of charge, while the entry fee for the semi-finals and the finals will be EUR 20 (EUR 15 for members of the Alpine Association of Slovenia). Children aged 8 or younger get free entry throughout the event.


Members of the Alpine Association of Slovenia can claim their discount when purchasing the tickets at the Alpine Association of Slovenia's Head Office, Alpine Association of Slovenia's webstore, and Eventim website. The discount is applicable with a valid membership card; buyers will need to enter their membership card number when making online purchases (the membership card number is entered as a voucher code when buying at the Eventim webstore). The discount is not applicable when buying from Eventim's physical locations.


All the relevant details, results of all the rounds, and photos will be available on the event's website, as well as on the Alpine Association of Slovenia's website and Facebook page.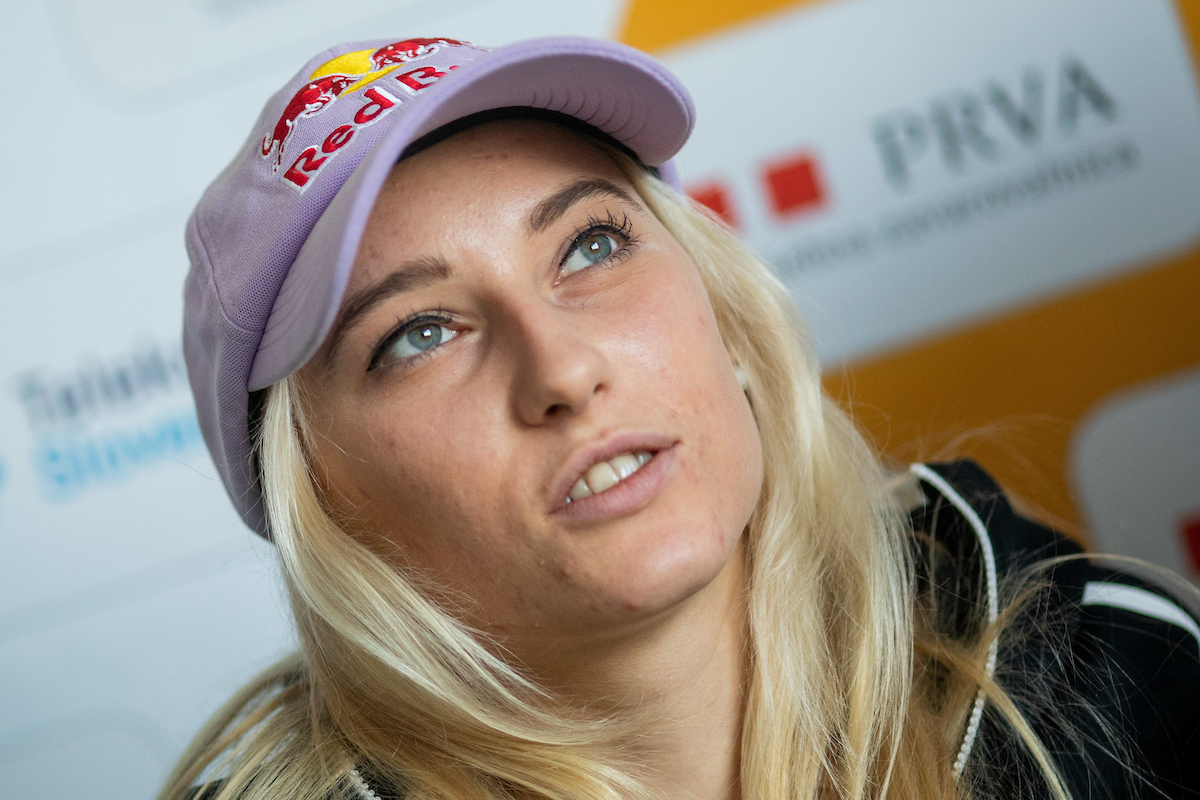 Janja Garnbret (Photo: Vid Ponikvar/ Sportida)

The finals will be broadcast live by TV Slovenija, Slovenia's national broadcaster. The media sponsor of the event is Val 202. Prva osebna zavarovalnica is the general sponsor and the competition is co-hosted by Mestna občina Kranj (City Municipality of Kranj).

The success story of Slovenian sport climbers is based on hard work, passion, and commitment, and they deserve as much support at their home event as they can get.
Slovenian gold medals in Kranj
Slovenian climbers have had some great results throughout the history of the Kranj event. In 2001, Martina Čufar became the first Slovenian to win gold. She was later followed by Maja Štremfelj, Mina Markovič, and Janja Garnbret, all of whom repeated her success.

On the men's side of things, Klemen Bečan won the only gold medal for Slovenian climbers in Kranj.
Barbara Gradič Oset