Bouldering, Lead Athletes to Conclude Seasons in Kranj
The 2017 IFSC World Cup season concludes on November 11-12 in Kranj, Slovenia, and this year Bouldering and Lead athletes will compete for the Combined season podiums.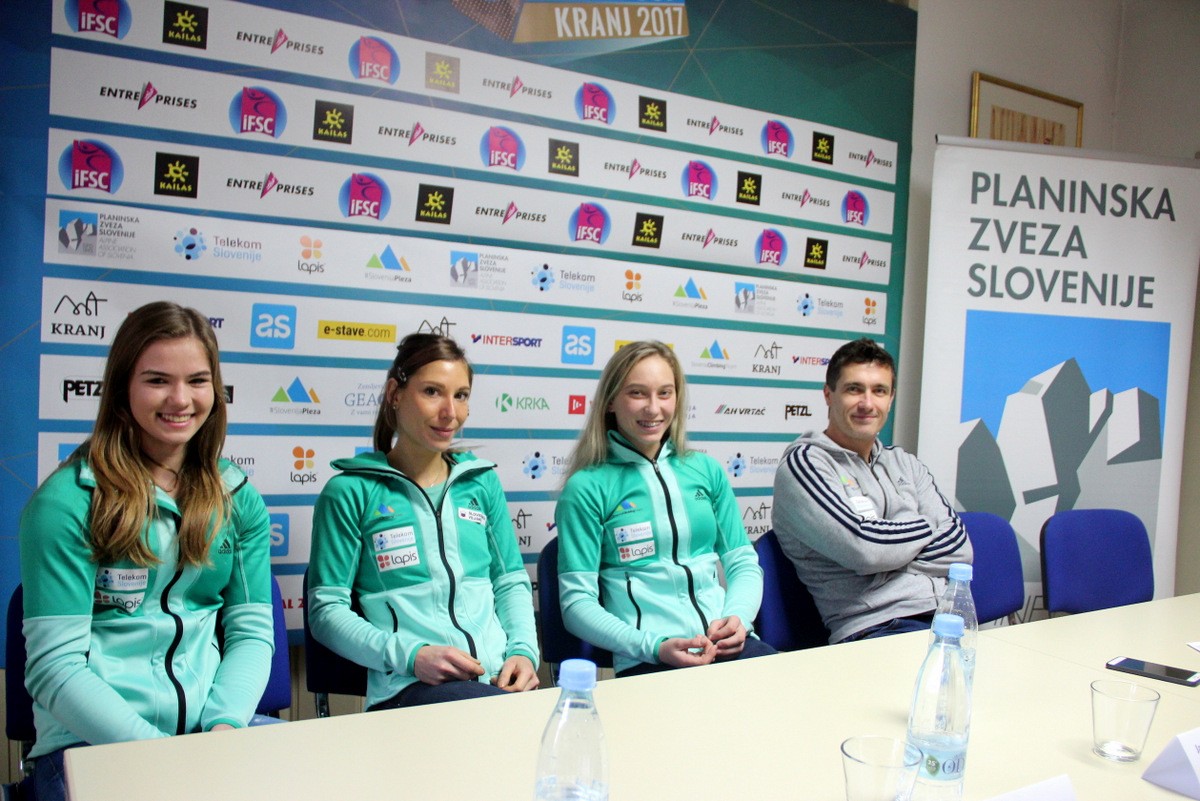 Kranj owns a distinguished competition climbing history, having hosted Lead World Cup events since 1996. The Combined and Lead season medals will again be decided there at the 8th and final IFSC Lead World Cup of 2017.
Janja Garnbret improved on her historic 2016 season by becoming the first athlete to win eight IFSC World Cup events in a single season. The 18-year-old Slovenian star defended her Combined and Lead season titles in China last month, and she will again be in the spotlight in front of her home crowd in Kranj.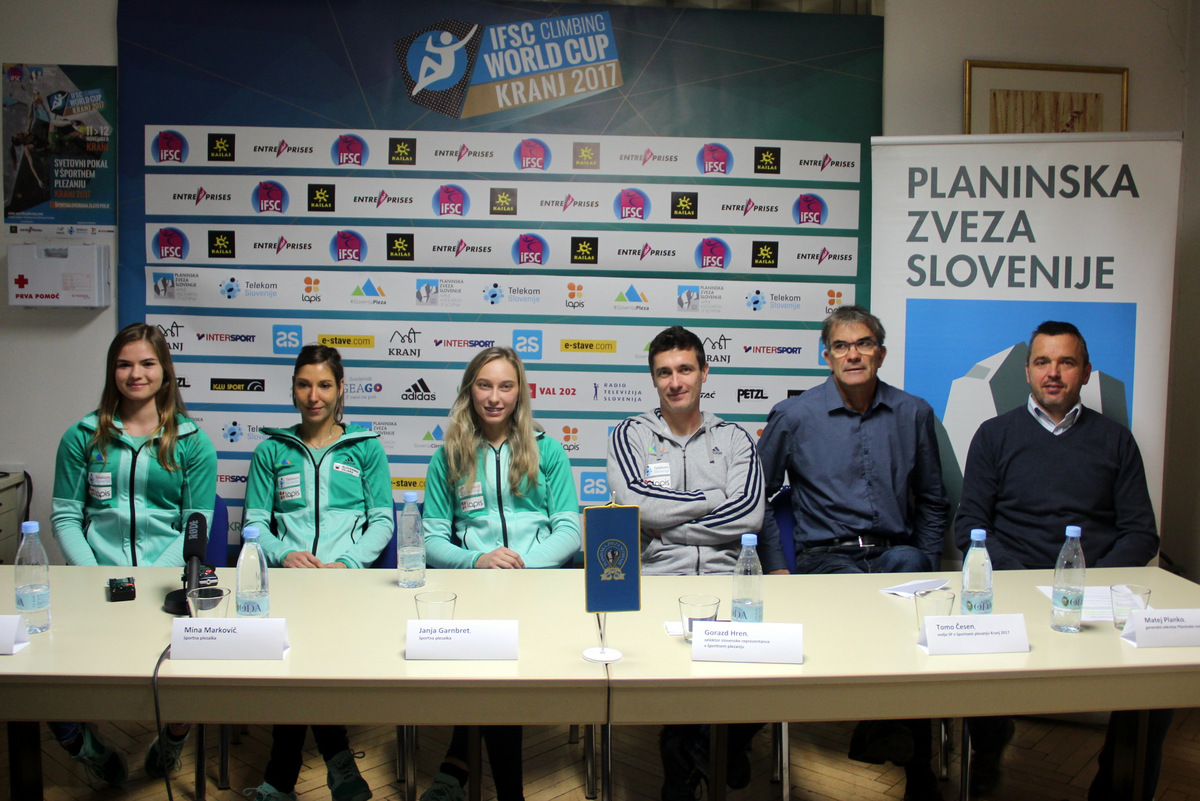 Press conference before IFSC World Cup Kranj 2017: from left Vita Lukan, Mina Markovič, Janja Garnbret, Gorazd Hren, Tomo Česen and Matej Planko (photo by Manca Čujež)
Bouldering season champion Jongwon Chon (KOR) and Bouldering runner-up Tomoa Narasaki (JPN) soared in the Combined rankings after their strong Lead climbing performances in China last month. Both athletes are already guaranteed a place on the Combined podium, and they will compete for the top spot in Kranj alongside Narasaki's teammate Kokoro Fujii (JPN). Even a win from Fujii may not be enough to overtake them, but he can defend third place from Jan Hojer (GER) and Romain Desgranges (FRA) with a strong finish.
Desgranges has won more IFSC Lead World Cup events this year than any other male athlete (3). He can clinch the Lead season title on the first day of climbing in Kranj by placing 15th or better in semi-finals. Anything less and Stefano Ghisolfi (ITA) can catch him with a final victory. Ghisolfi and Keiichiro Korenaga (JPN) already secured a spot on the Lead season podium. Also keep an eye on 2016 Lead season champion Domen Skofic (SLO), climbing in front of his home crowd, and Alexander Megos (GER), who is back on the start list after last competing in Arco.
Kim and Anak Verhoeven (BEL) will stand alongside Garnbret on the women's Lead season podium, and a final medal in Kranj would guarantee second place for Kim. Be sure to track the progress of Slovenian Lead legend Mina Markovic as well.

Tune-in for the LIVE streaming on November 11-12 on the IFSC homepage, and please visit the Kranj event page for more information.