Luka Potočar wins gold and Janja Garnbret wins silver at the first-ever World Cup in Koper
In front of his home crowd, Luka Potočar showed he's in great shape by winning his first World Cup gold medal in Koper. Janja Garnbret, the best Slovenian female climber, won silver, adding another medal for Slovenia. The huge crowd gave all the athletes a bit of extra energy and drive and made for a wonderful atmosphere.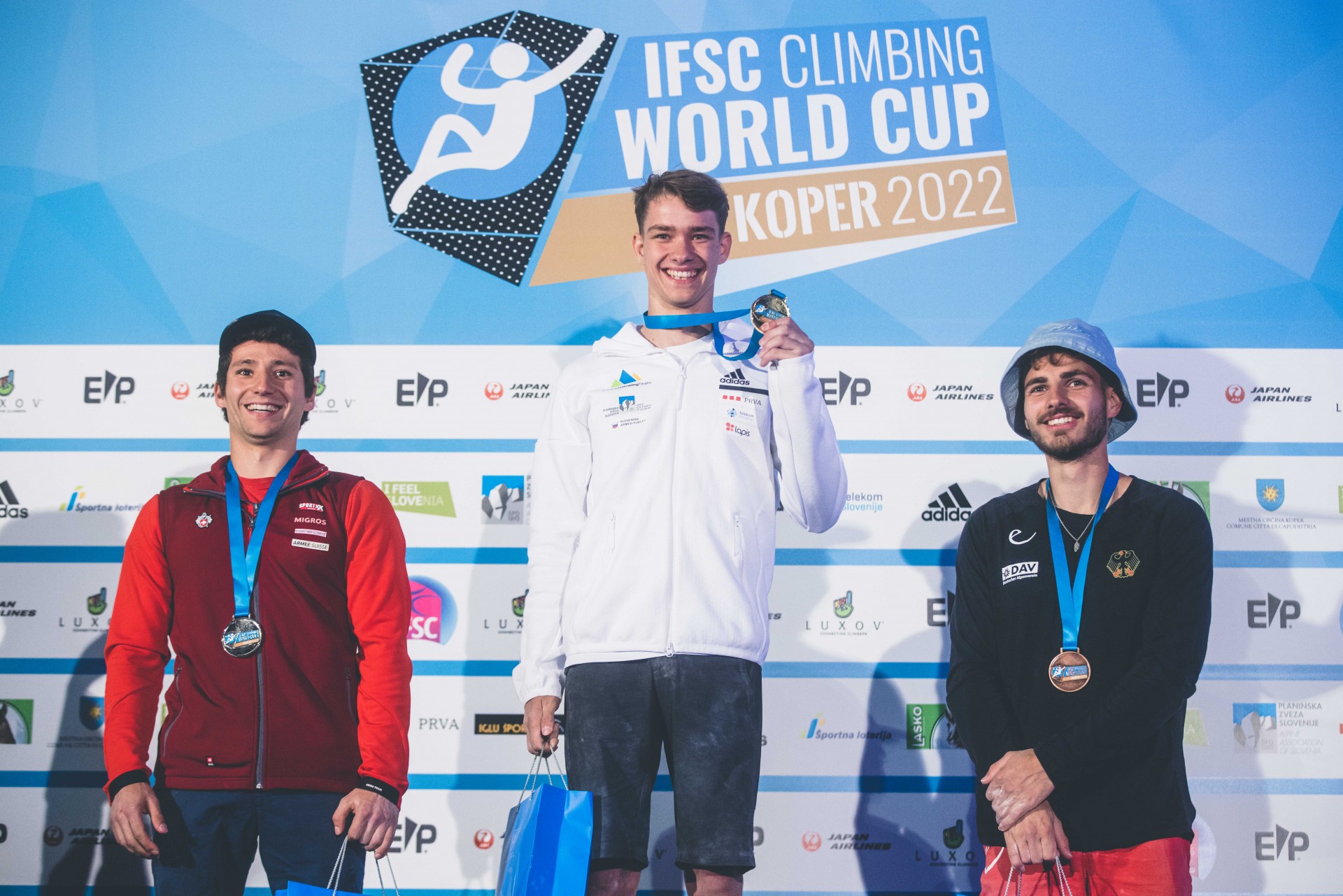 Luka Potočar
, who's recently been second at the lead climbing European Championships, got a score of 30+ to win his first-ever World Cup gold at the Kranj World Cup. He was thrilled with the win and said in the post-final interview that the crowd spurred him on. "
I felt great here in Koper and it was unreal to compete in front of so many fans. I felt good in the qualifying round and wasn't too nervous in the semi-final and the final. It helped a lot that we'd trained on this wall beforehand and I got to know it a bit. I want to thank the organizers for giving us a perfect event in a wonderful atmosphere. I'm really happy that we can have such an event here in Slovenia.
" Sascha Lehmann from Switzerland won silver and Yannick Flohe from Germany took home bronze. There were no other Slovenian climbers in the men's final. There are just two events left in this World Cup season and Luka Potočar is currently second in the lead overall rankings.
The 23-year-old
Janja Garnbret
, who is the current European Champion in lead, bouldering, and combined, climbed impressively well in the semi-final and was the only one to reach the top but couldn't secure another win in Saturday's final. "
Sometimes things don't go exactly as planned but second place is a great result. My Japanese rival, who climbed very well throughout the event, was just too good today. I'm very happy with the final route; it was a real challenge which, unfortunately, I wasn't up to today
." Ai Mori from Japan won gold and Brooke Raboutou from the USA won bronze.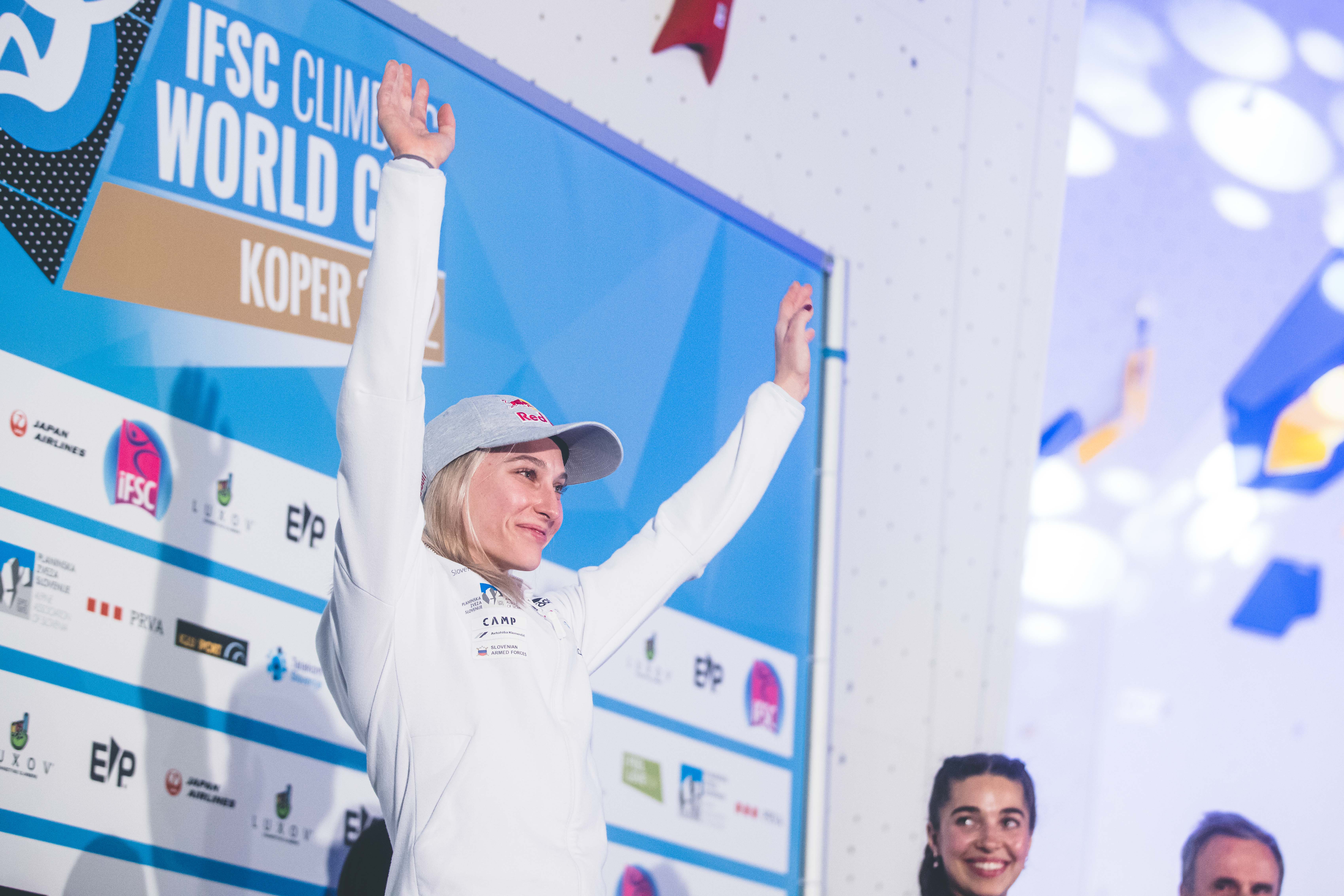 This was the 54th podium of Garnbret's career and she's still at the top of the lead overall rankings.

The 22-year-old Mia Krampl, who's won silver at the recent European Championships, finished sixth with a score of 21+, which is her best result of the season. "The route was very hard; the routesetters made sure we didn't have it easy. The atmosphere was amazing and I was slightly nervous at the start since I wanted to do my best in front of the home crowd. The result isn't what I was hoping for but I'm still satisfied with the way I climbed. It just means that I have to train even harder."

Slovenia's head coach
Gorazd Hren
was extremely satisfied with his team's results.
"I'm very happy for Luka Potočar; he's been so close for a while and now he's finally won his first gold medal. He thoroughly deserved it. Even though Janja didn't win and came second, she's still the best female sport climber in the world. Mia Krampl showed that she's climbing really well. I'm also happy that as many as eleven Slovenian climbers made it to the semi-finals. And the atmosphere in Koper... It was simply amazing. It's great to see such a huge crowd and hear their enthusiastic cheering.
"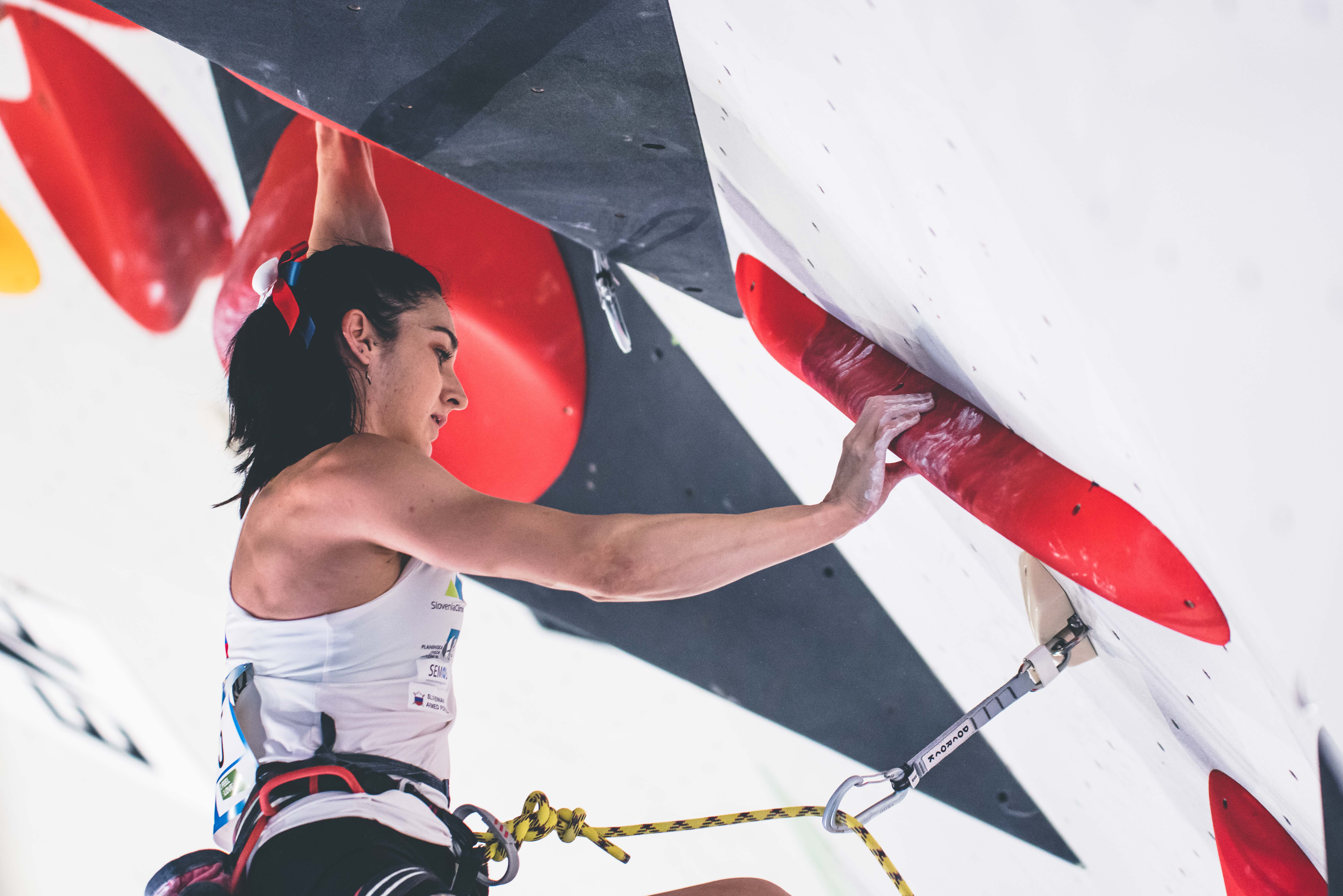 "T
he results of our athletes are the cherry on top of a successful Wo
rld Cup in Koper. The countless fans made for an incredible atmosphere that gave the climbers that little bit of extra energy," concluded
Damjan Omerzu
, the Secretary General of the Alpine Association of Slovenia, who invited everyone to come back next year for another great event.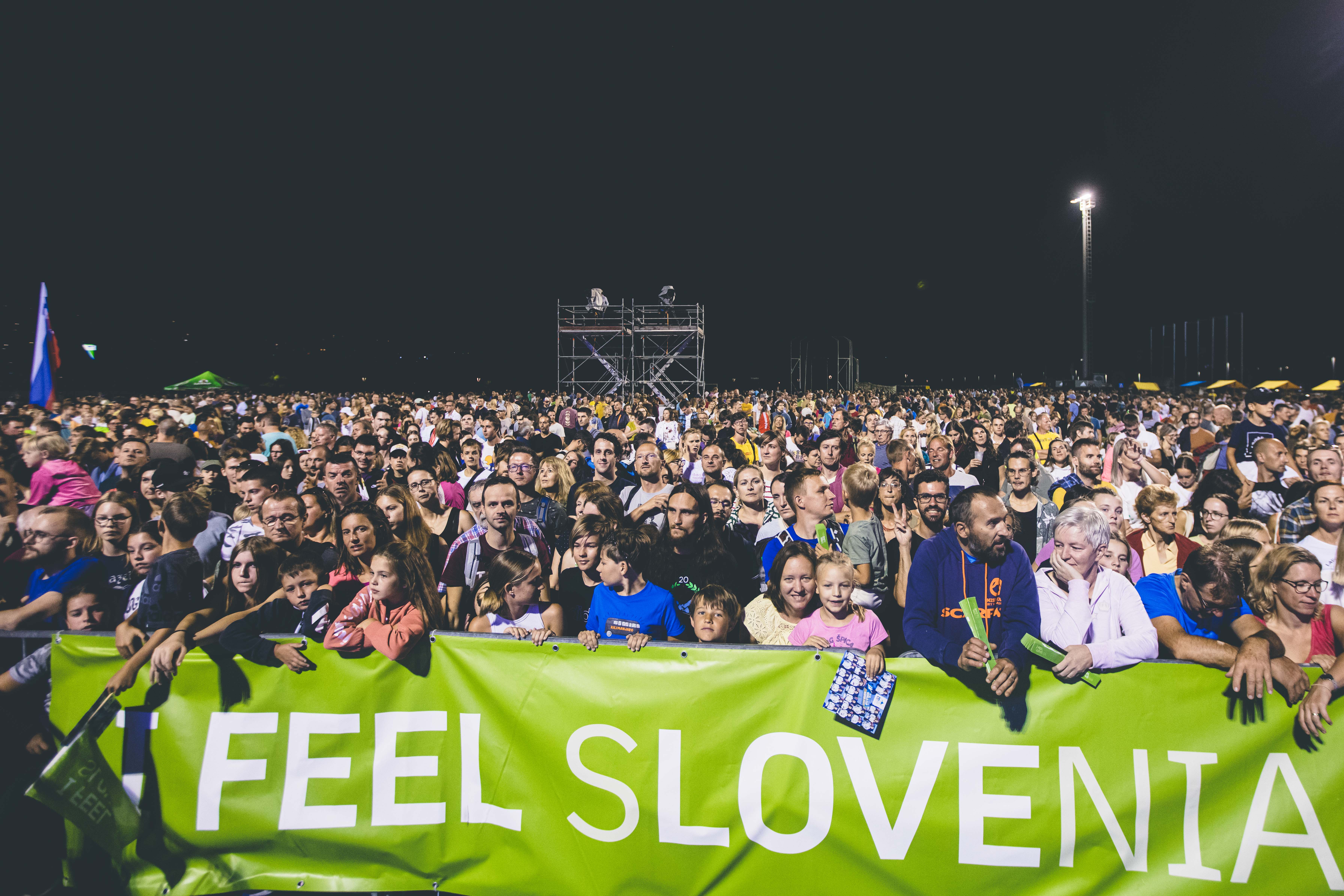 The results of other Slovenian climbers at the Kranj World Cup 2022:


Vita Lukan: 10th place
Lučka Rakovec: 16th place
Katja Debevec: 18th place
Lana Skušek: 20th place
Rebeka Kamin: 24th place
Tjaša Slemenšek: 35th place
Domen Škofic: 15th place
Martin Bergant: 20th place
Zan Lovenjak Sudar: 24th place
Milan Preskar: 27th place
Gregor Vezonik: 31st place
Anže Peharc: 36th place
Matic Kotar
: 40th place
Barbara Gradič Oset
Photo: Grega Valančič/ Sportida