Competition location
Competition will take place at the outer climbing wall of climbing gym Plezalni center Koper (Plus Climbing Koper - Ljubljanska cesta 2b, Koper). Climbing gym is located in Koper, next to Bonifika sport stadium.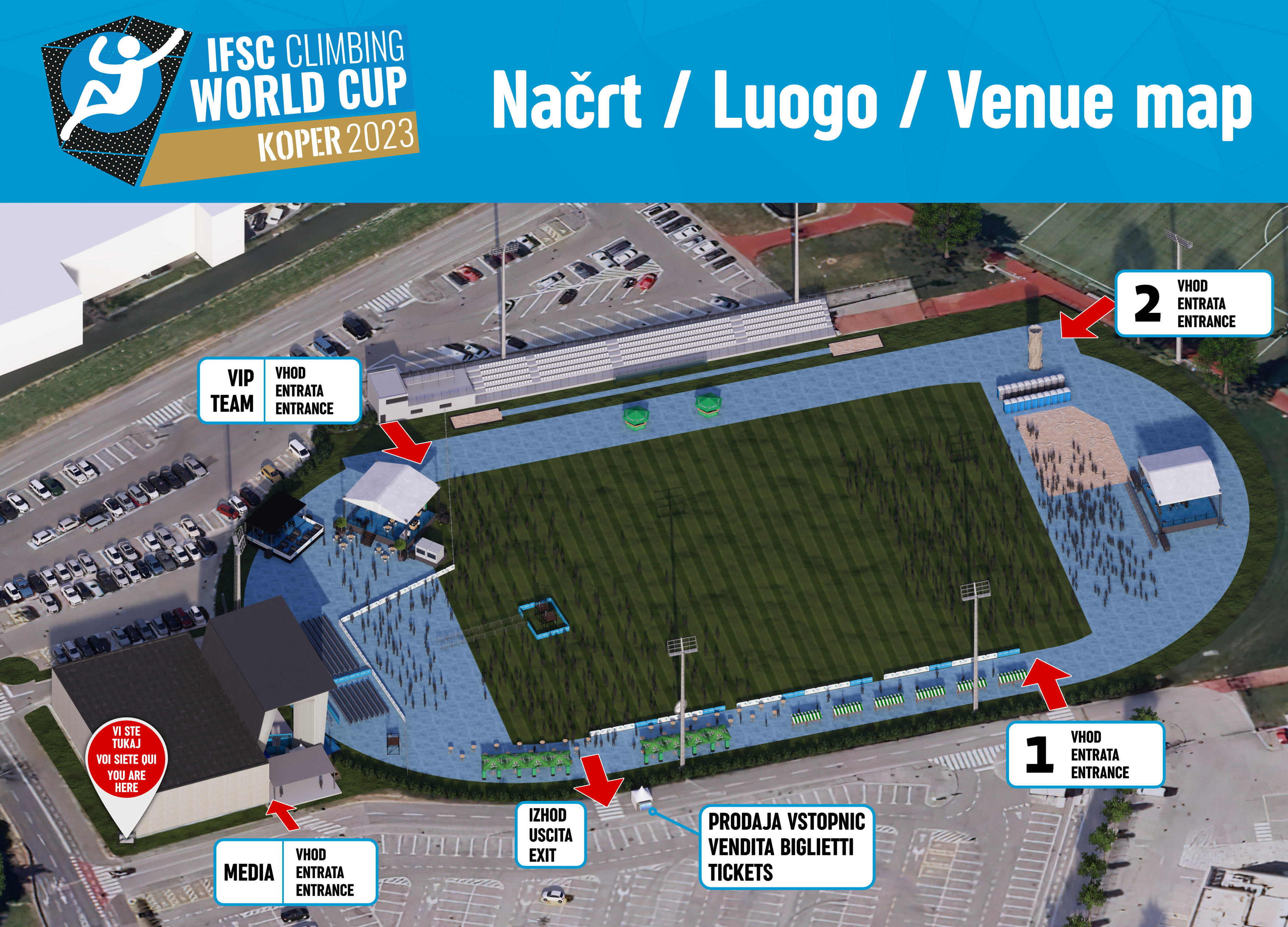 It is easily accessible by car, bus or train. In vicinity of competition location there are multiple parking places (most are chargeable). Bus and train station are only 10 minutes of walk away.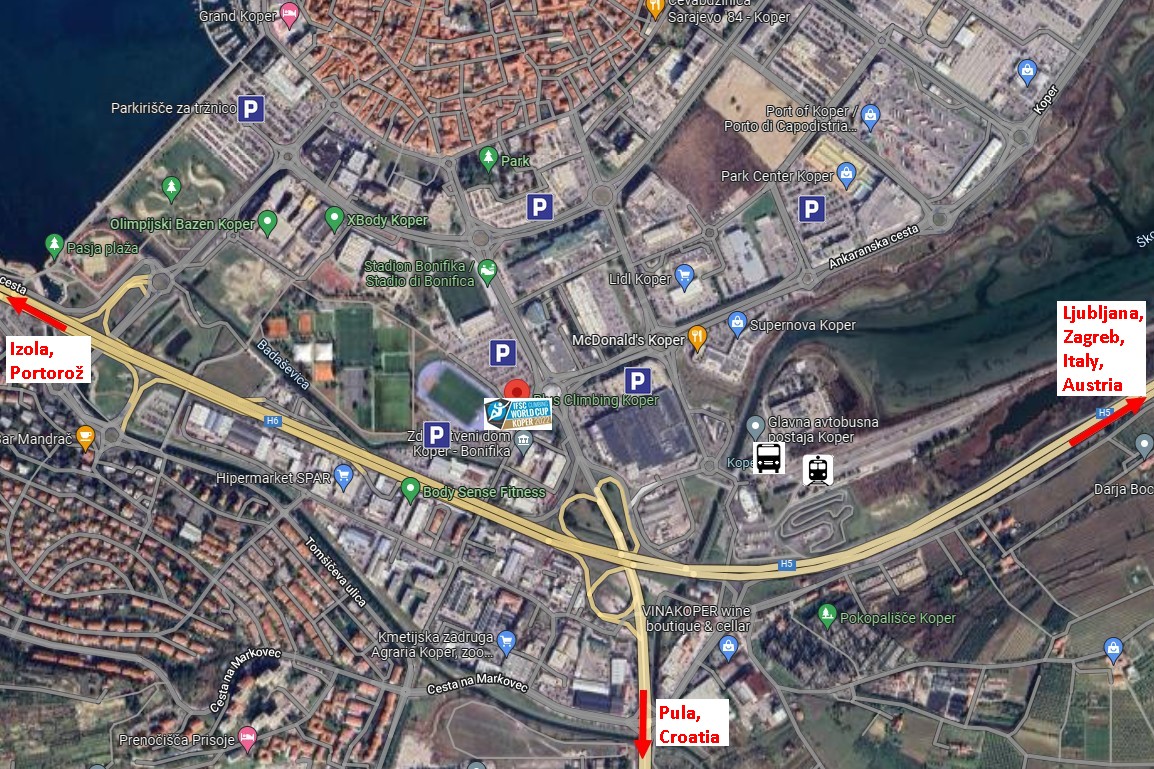 How to get to Koper?
Koper is easily accessible by car, bus or train. There are multiple international airports nearby with connections to almost every european countries.

International airports:
- Portorož Airport (LJPZ/POW): 18 km from competition location
- Trieste Airport (LIPQ/TRS): 62 km from cempetition location
- Ljubljana Airport (LJLJ/LJU): 126 km from cempetition location
- Pula Airport (LDPL/PUY): 98 km from competition location
- Rijeka Airport (LDRI/RJK): 108 km from cempetition location

By bus:
- bus timetable for traveling from Ljubljana
- Buses to Koper on getbybus.com

By train:
- International train timetable
- train timetable within Slovenia